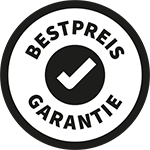 Best price guarantee
With our best price guarantee, you can be sure that you will always book your stay at the Hotel Strasshof at the best price and will not find a lower price on any other booking portal.
book a room
Family Leopold looks forward to your visit
Hotel Strasshof
Nestled in the gentle hills of the Hallertau, the Straßhof is idyllically located in the Bavarian pre-Alps. Our location in the middle of Bavaria is easy to get to from the motorways A9 and A93, the federal roads 13 and 300 as well as the proximity to the airport Munich facilitates the journey.
We offer 40 comfortable rooms and suites in the hotel main building, opened in 2014. Renovated in 2016, the hotels outbuilding offers a further 13 rooms.
We also have two spacious apartments in the neighboring house. The restaurant has a coffee shop, the sun terrace and the ground floor hall for celebratings of all kinds round off our offer.
Advantages for direct bookers
Best price guarantee
Direct booking guarantees you the best price.
We promise you that!
All room categories, all availabilities
Whether online portal or travel agency - when brokering through third parties, often only a certain category can be reserved. All available room types and rates can definitely be booked only with us.
And with over 50 rooms, you are spoiled for choice.
We know which room is best for you
With direct bookings, we are happy to respond exactly to your wishes - individually and personally.
We will find the perfect one for you from over 50 rooms in 8 different categories!
No hidden costs
The prices listed are guaranteed final prices. There are no agency fees or other costs.
Up-to-date availability
No room available online? Contact us directly.
Often we still have a solution.
What you can rely on
We keep what we promise. You will receive your personal confirmation immediately after the reservation.